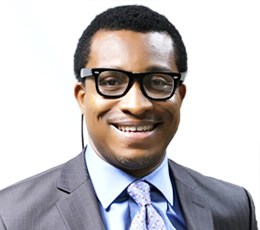 Nigeria's leading creative powerhouse, Noah's Ark Communications Limited, has appointed Ekeno Eyo as the new Chief Operating Officer of the agency.The announcement was contained in a statement issued by the management of the agency in Lagos on Friday, June 7, 2018.
With this appointment, he will be responsible for the agency's brand management functions and general operations with added responsibilities across the Group.
With experience spanning over 19 years in Sales, Marketing, Advertising, Product Management, Public Relations as well as brand management on both client and agency side, Eyo's key task is to consolidate on the successes of the wave-making agency as it embarks on a new decade in its trail-blazing journey.
Prior to this appointment, he had worked at Hygeia where he was responsible for providing strategic direction in the company's corporate business drive,distributing healthcare services tocorporates and SMEs. In 2013, he joined Hygeia as Head, Corporate Communications and rose to become Head of Marketing and Corporate Business.
In 2000, he had worked at Dunlop Nigeria where he climbed the ladder from Relationship Manager to Group Product Manager.
Having garnered experience from the client side, he crossed to the agency where he was appointed as Brand Director at DDB Lagos before going on to pitch his tent with Bates Cosse where he was Director of Business Development & Strategy.
In a related development, the agency has also formally announced the appointment of Oluwole Aduwo as the General Manager of Underdogs Productions, the content/production arm of the Noah's Ark Group.
In his new role, Aduwo is expected to bring his rich experience in audio-visual production to bear on the fortunes of Underdog Productions.
Until recently, Aduwo was the Managing Director of Illusa Limited where he produced, directed and edited several TV commercials, documentaries, web videos and short films, as well asanimated content among other roles.
His work experience in video productions and other related fields spans over 26 years, cutting his teeth in production in 1992 at Designs Limited as 3D Animator and thereafter moving to Mindvision Production Limited where he was also responsible for a lot of tasks including handling design projects for print, creating a standard 3D architectural visualization among others.
Was This Post Helpful: